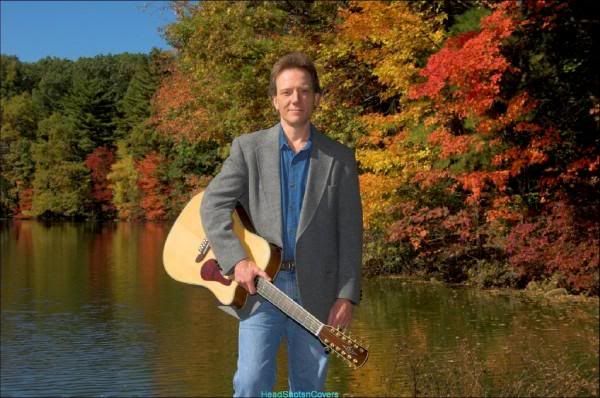 Dan Chauvin- Small Town Life
Review by Cindy D'Adamo
Sepia into a brown study on the cover of
'Small Town Life'
by singer/songwriter
Dan Chauvin
definitely alludes to what lies in store for the listener of his newest CD.
'Coyote'
opens the disc, gliding into a percussion-laden tapestry with a lacing of violin-very Friday night under the stars with a glass of wine. The second track,
'Small Town Life'
, had me waiting for an exploration of the essence of this CD; it does not disappoint with its lyrical definition of the roots of a small town man, interestingly sprinkled with children's voices.
'Absolutely Nowhere'
follows, a
stand out track
for me-gorgeous- almost solemn harmony with Lori Diamond and support of Fred Abatelli here. The next selection is my other
favorite
on the CD-
'Golden Red Horizon'
which sounds much like a duet with Natalie Maines, but is in fact Susan Levine lending a country air to this track. Steel opens
'Step Into The Light'
which could easily be mistaken for a Harry Chapin tune, and is followed by
'Save Me'
a wonderful mélange of vocals (and can also be viewed on YouTube on live video).
'Never Go Back'
, the seventh track, was written by Don Hooper (incidentally the only song on the CD Dan did not write) and
'Said and Done'
are very evocative of The Stone Canyon Band and Souther, Hillman, Furay. The CD closes with
'Duck Hunter'
in a way not uncommon to many CDs-something a bit different and out of the box at the end-in this case, bird calls and percussion add an earthiness to round out a very strong all- over production from Don Hooper.
For more information on Dan Chauvin: http://www.myspace.com/danchauvin