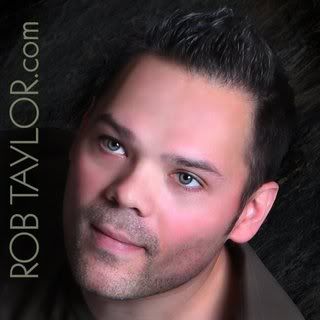 Interview with
Jen Andujar
and
Rob Taylor
Hi Rob! Thank you so much for agreeing to this interview.
Before we get into the interview, could you please give a brief introduction on who you are/where you are from?
My name is Rob Taylor and I'm a singer/songwriter from Stratford CT. I am not a rock star, but live for writing, recording, and producing original music from my home studio "The Escape Hatch". I play nearly all the tracks on my albums with the exception of drums, (played by Jon Peckman) and vocal harmonies sung by my wife Laurie Taylor. I am a professional photographer by day, hang with my wife and 2 boys in the evening; then I descend into the studio and work as a songsmith into early a.m hours.
In one sentence, describe your music to someone who may have never heard you before.
Sincere, storytelling, acoustic/electric pop music that is lyrically witty, generally positive, and hopefully inspiring.
Who are your biggest musical influences?
Folk storytellers of the 70's, heavy metal rockers of the 80's, flannel wearing poets of the 90's and the best of today. In other words, there are too many influences to site -- I draw my inspiration from so many sources spanning decades! I also hope I add a lot of myself in there as well. My music is definitely on the personal side.
How old were you when you knew you wanted to be a musician?
I remember being in middle school when the desire to write and perform music really set in. One of my main motivators at the time was to try and impress girls.
Describe your dream tour. Who would you tour with and where would you play?
I am mostly a studio musician right now, but would love to put together a full band with a small string section and tour the country. I would play intimate to mid-size theatres with guys like Jason Mraz, Train, and Joshua Radin.
Do you have any rituals you perform before going on stage?
I polish my guitar and pray that my voice doesn't crack in an undesirable way.

What is your favorite song(s) to perform live?
I like performing my song, "88 Keys" from my album, "Sun in a Box". I love to feel the audience connect with that song and the story it tells.
What's one random fact that not many people know about you?
I am also a guitar designer and have a passion for creating and collecting unique instruments. I have several models in production by Luthiers who license my designs.
You are stuck on a deserted island. What are three things you can't live without?
Assuming that getting stuck on a deserted island would be a bad thing, I probably would not choose my family to come along, so I'll choose objects that would increase my chance of survival:
1. A Swiss Army Knife – the big one that's no joke and has a lighter on it
2. A fishing net
3. My acoustic Guitar (and case) to keep my spirits up
What 5 CDs/albums do you feel are the most influential ever made?
I will take this as meaning: which 5 albums have influenced me and my current sound because I hesitate to speak for the rest of the world.
1. Counting Crows, "August and Everything After"
2. Matchbox 20, "Yourself Or Someone Like You"
3. John Mayer, "Room for Squares"
4. Five for Fighting, "America Town"
5. Jason Mraz, "Waiting for My Rocket to Come"
This or That?
That
Country or city?
Suburbs
Winter or Summer?
Spring
McDonalds or Burger King?
Red Robin!
Pepsi or Coke?
Vitamin Water
Watch sports or play sports?
Ignore sports
New York or LA?
New York – though I usually try to avoid large cities in general.
Any last thoughts before we wrap this interview up?
I would just like to thank you for the opportunity to introduce more people to my music!
Here are some links to my sites:
Website: http://www.robtaylor.com/
iTunes: http://itunes.apple.com/us/artist/rob-taylor/id326903704
Facebook Musician Page: http://www.facebook.com/pages/Rob-Taylor/128104770662