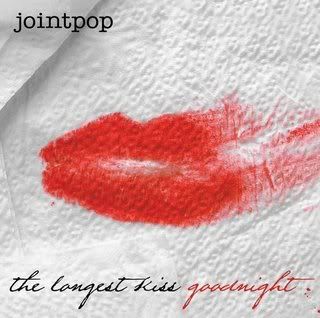 Interview with
Gary Hector
and
Jen Andujar
Before we get into the interview, could you please give a brief introduction on who Jointpop is/where the band is from?
Jointpop the rock n roll band of Trinidad and Tobago (The Caribbean).
The new Jointpop album is "THE LONGEST KISS GOODNIGHT".
Gary Hector...singer and guitar player
Damon Homer...guitar
Jerome Girdharrie...bass
Dion Camacho...drums
Phil Hill...keyboards
In one sentence, describe your music to someone who may have never heard you before.
We are just a rock n roll band...story tellers really...troubadours.
Who are your biggest musical influences?
Dylan,The Stones, The Beatles, The Clash, The Pistols and many many more. 60's British Invasion, 70's songwriters, 70's punk rock all mixed with modern indie stuff...plus being from T&T we got all the local undertones.
How did you come up with your band name?
It just "popped" into my head really...lol

Explain your song writing process.
Mostly travel and living and being in a rock n roll band in T&T... Sometimes it's just a phrase or some silly line. Just sit there and let it come along...
What is your proudest moment so far as a band?
Just staying together as a band in this non rock n roll landscape in T&T. Writing songs and making records also.

What is the funniest thing that has ever taken place at one of your gigs?
We played CBGB's in New York City and there was this guy that looked right out of the NYC 70's punk rock scene. He just kept shouting "Play on, play on! I'm the fifth Beatle" Then he disappeared...like a NYC ghost.
What is your favorite color m&m?
Isn't he a white rapper?? He's very good.

If you could be rich OR be a musician-which would you choose?
Rock n roll with pocket money for ciggs and drinks.

What's one random fact that not many people know about you?
That we are all born and bred in Trinidad and Tobago and we are a rock n roll band.
Where can our readers find out more about Jointpop?
www.myspace.com/jointpop
http://www.facebook.com/pages/jointpop/25241271136
Any last thoughts before we wrap this interview up?
Thanks for the interview and all the best to all at 'We Like it so There" and Ladylake. Sending sunshine from Trinidad and Tobago.